Sponsors
Cause Cast
CauseCast provides the content for the Huffington Post's IMPACT section!
After Inked
An amazing tattoo after-care product — it's vegan!
Inked Magazine
INKED is an upscale lifestyle magazine from the publisher of Nylon and Nylon Guys that serves up a fresh perspective on today's tattoo culture, style and art. Packed with interviews and profiles of inked celebrities and other personalities alongside spectacular photography, news, fashion, entertainment, travel and lifestyle coverage, both the head-to-toe and newly (or never) tattooed will discover an all-new colorful world in the pages of INKED.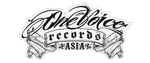 One Voice Asia
ONE VOICE ASIA RECORDS works with bands and clubs in SINGAPORE, MALAYSIA, NEPAL, INDONESIA, THAILAND, PHILIPPINES, JAPAN, USA, GERMANY, HOLLAND, ITALY, FRANCE, AUSTRIA, SWEDEN, UK, AUSTRALIA and MEXICO. They work within their own communities to support orphans.  They have helped raise awareness for Built on Respect via CDs, fliers and at concerts.

Black N Blue Productions
Black N Blue Productions is straight out of NYC. Run by Cuz Joe, Freddy (Madball), and friends, it is THE Hardcore production company. BNB events are already legendary for bringing back the best of the old, and ushering in the new; whether presenting the sold-out Superbowl of Hardcore, or regular gigs and parties — bands, DJs and fans converge.